Disciples of Bhagawan Nityananda
Shri Bhagawan Nityananda had devotees and disciples. His disciples were both monks and householders. Here we want to share a little about those disciples of Bhagawan Nityananda who made a profound impact on the rest of the world. As there is not enough space here, we have selected the disciples whose offering to the world is most revered over time (see below).
We acknowledge that there are others who also made wonderful contributions to the world out of there Love and Devotion for the Master. For more information about Bhagawan Nityananda's lineage and those who served him so well…….learn more.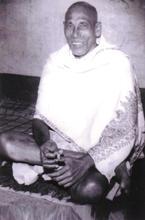 Shri Swami Janananda Baba
Swami Janananda was born in Hejmadi, a village close to Mulki in South Karnataka. Mulki is famous for the Lakshmi Narshimha Temple of Kashi Mutt Sansthan and the deity here is known to be very powerful and place vibrant with shakti. Hejmadi was a typical south Indian village…..learn more.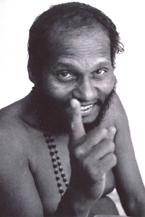 Paramahamsa Muktananda
Paramahamsa Muktananda received Shaktipat Diksha from Bhagawan Nityananda and became one of his foremost disciples. When the Gavdevi temple was built, devotees approached Bhagawan to ask which statue of which deity should be placed in the temple. Bade Baba told them to install Muktananda instead…..learn more.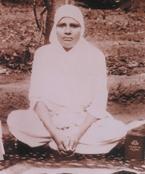 Tulsi Amma
Of all the disciples of Bhagawan Nityananda, Tulsi Amma of Ananda Math, Manna Gudda, Mangalore, was a class apart. Bhagawan Nityananda himself declared her to be "One who has seen the Sun," meaning that she had realized the eternal Bliss of the Absolute, that she had…..learn more.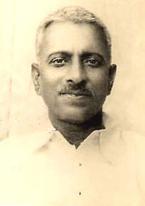 Sitaram Shenoy
Sitaram Shenoy was my family and a householder devotee of Baba Nityananda. He was widely respected and was considered to be the exemplar of devotion. Swami Muktananda, Saligram Swami, Padiyar Swami (Sadananda of Kanhangad), Govind Swami, Tulsi Amma and other devotees of the order of monks held Sitaram Shenoy in high respect…..learn more.
For more information about Bhagawan Nityananda's lineage and those who served him so well……learn more.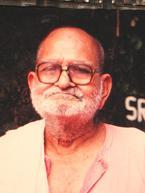 "Padiyar" Swami Sadananda
Mr. Padiyar had come to Mumbai from Karnataka. Since he was from the community called Gowda Saraswati Bhramins (G.S.B.) and knew Sitaram Shenoy, he checked in at Sitaram's hotel in Mumbai. All youth from the G.S.B. community who came to Mumbai in search of work were welcomed at Sitaram's place. They slept…..learn more.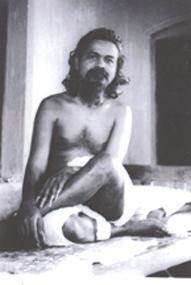 Shaligram Swami
Shaligram Swami took the vow of monkhood in the Narayana Ashram in South India. At that time, he was named Dayanand Saraswati. After he met Bhagawan Nityananda, he was renamed as Shaligram Swami. The shaligram…..learn more.
There were children who Bhagawan Nityananda raised as his own.  Sindhu Tai is one of those children.  Below is a video of her sharing her memories of keeping the company of Bhagawan Nityananda of Ganeshpuri in the 1950s.