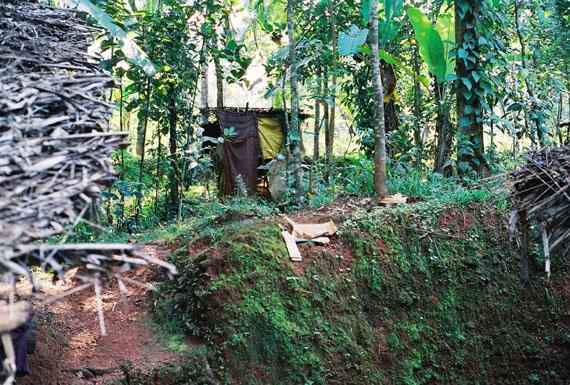 The place in the Quilandy jungle (the covered area)
where Bade Baba was found upon His arrival on Earth.
Photo courtesy of Rob Marvin.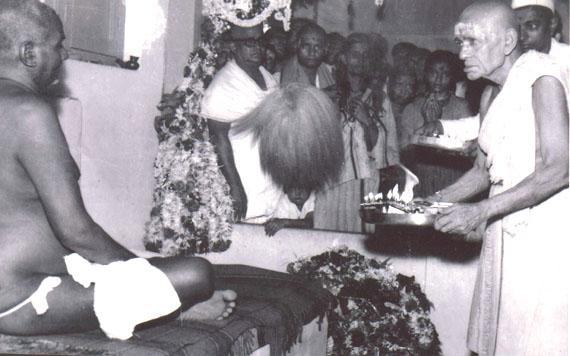 Shankar Teertha Swami waving the tray of sandalwood paste in offering to Bade Baba.
Bhagawan Nityananda placed both his hands in this sandalwood paste which was later
fashioned into a pair of Guru's sandals and placed in the Nath Mandir, a temple Bade
Baba built near Ganeshpuri village that also contains the Mahasamadhi shrines of
Machendranath and Gorakshanath.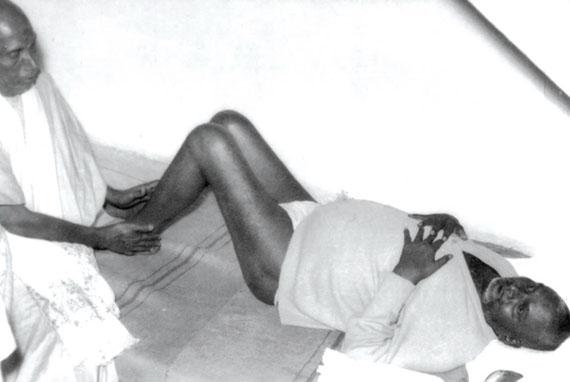 Janananda Swami massaging Bhagawan Nityananda's feet and legs.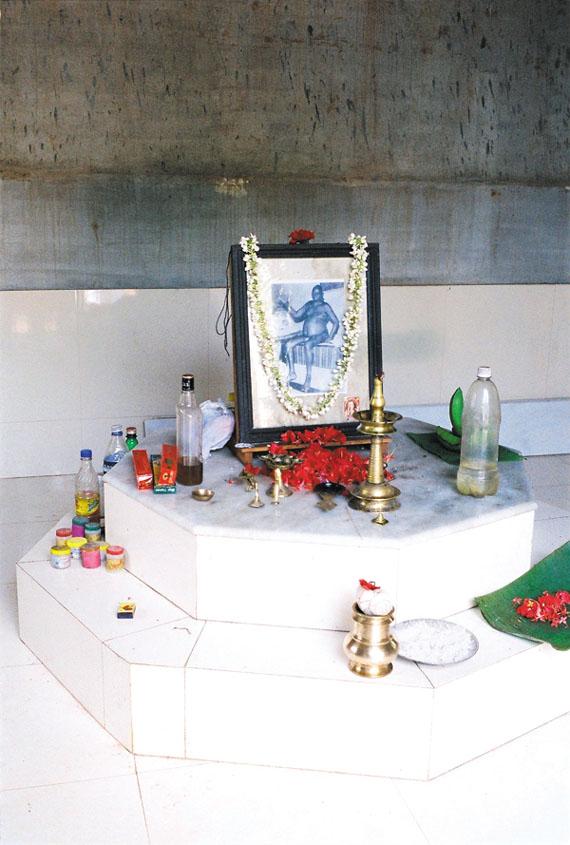 A small temple to Bhagawan Nityananda in Quilandy near his birthplace.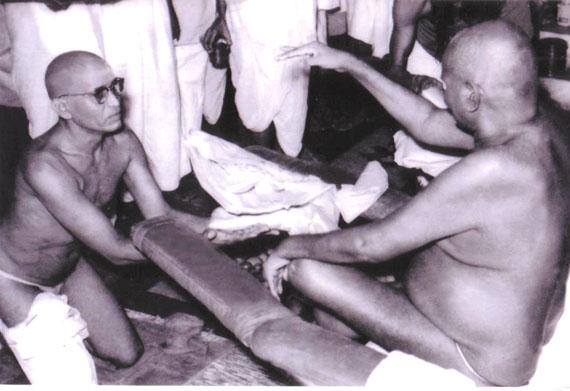 Bhagawan Nityananda giving Diksha (initiation) to Kutiram Swami.